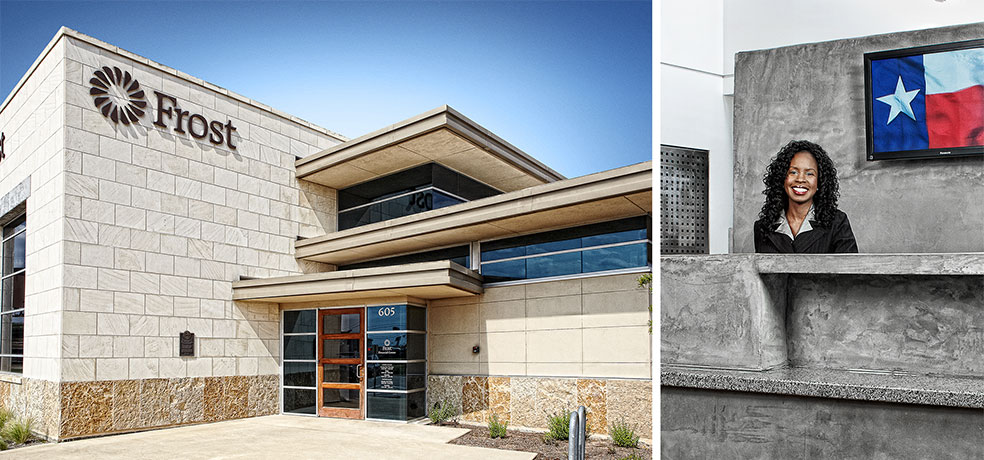 Long-term relationships are
the cornerstone of our business.
Everyone is significant, and at Frost, we treat them that way. We give our customers a square deal and keep their assets safe and sound. These beliefs have guided Frost from the very beginning and served our customers well since 1868.
We offer our customers a full range of banking, investment and insurance products to help them better manage their money, grow their wealth and protect their assets. And our disciplined relationship approach has stood the test of time.
A history of growth, stability and innovation.
Our bank started in the back of a small mercantile store in San Antonio, where T.C. Frost provided Texans with the supplies they needed to prosper on the frontier. Today, Frost provides individuals and businesses with financial tools and advice to thrive in a fast-paced world.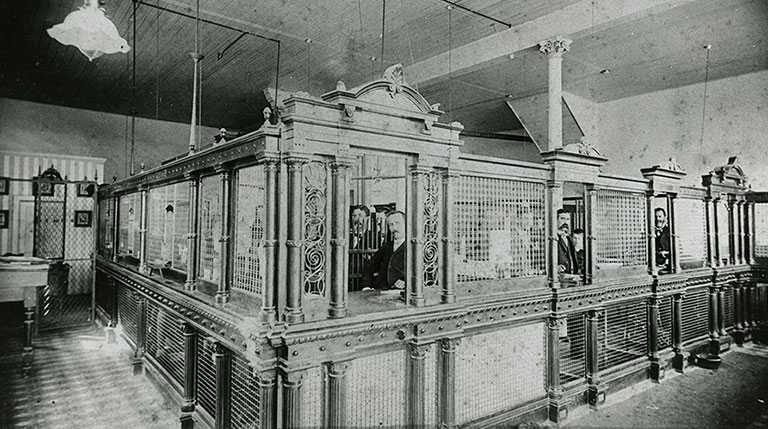 Our bank lobby and tellers' windows back in 1892.
1868

Frost established

1919

Receives trust powers from the Federal Reserve Board

1930s

Survives the Great Depression, when 5,000+ banks shut down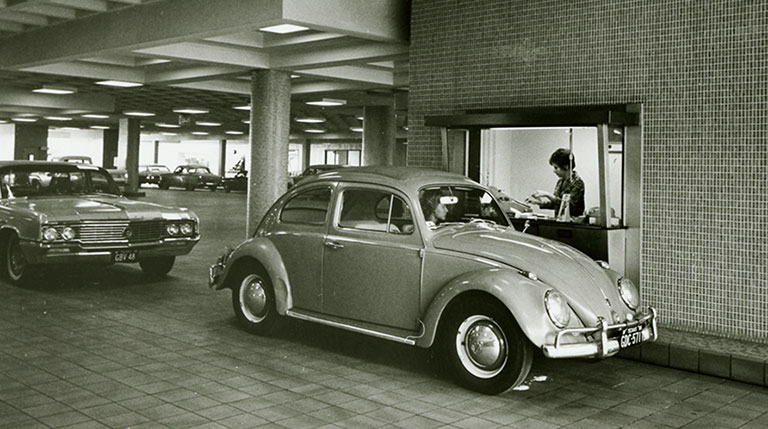 The first two cars in line for the new Frost motor bank opening in 1965.
1963

Installs first computer, an IBM 1401

1965

Opens first motor bank

1977

Merges with Houston-based Cullen Bankers, Inc.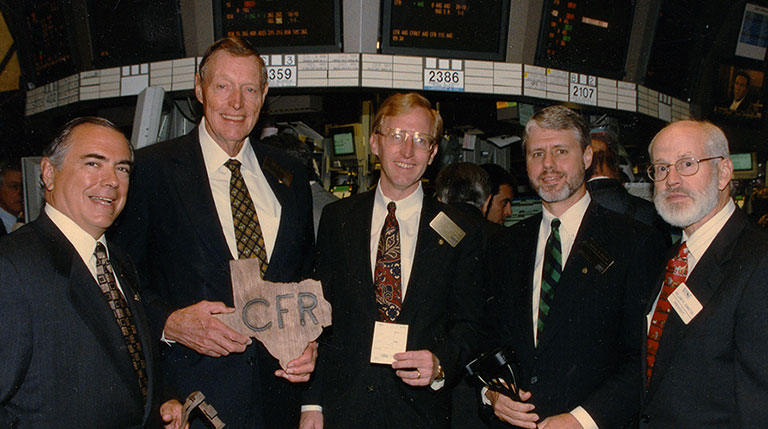 The Frost leadership team at NYSE headquarters in 1997, celebrating Cullen/Frost's listing on the Big Board.
1980s

Survives Texas banking collapse, oil crisis and real estate market crash, only Texas bank to do so without federal assistance or a takeover

1997

Moves to the NYSE

1998

Establishes Frost Insurance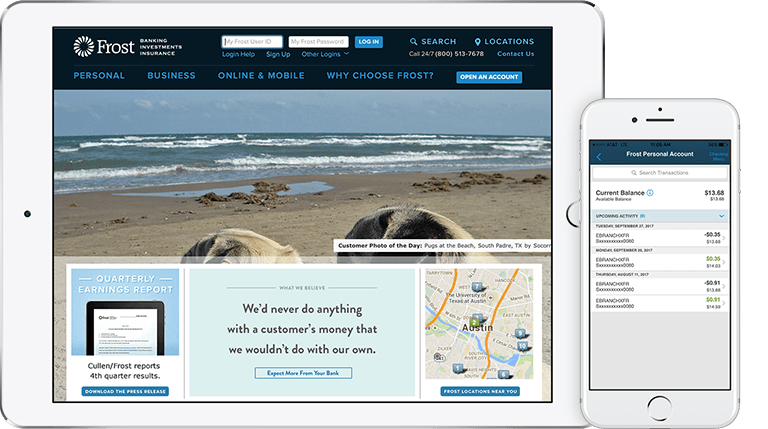 Frost has launched top-rated technology that serves as an extension of our customer service, not a replacement for it.
2000

Introduces online banking service

2008

Declines TARP bailout funds when many banks applied for government help

2012

Doubles ATM network to 1,200+

2013

Launches app for iPhone® and Android™ devices

2014

Launches industry-leading Debit Card Alerts
Dedicated to the communities we call home.
We're from here, and we've always played an active role in the communities we serve and call home.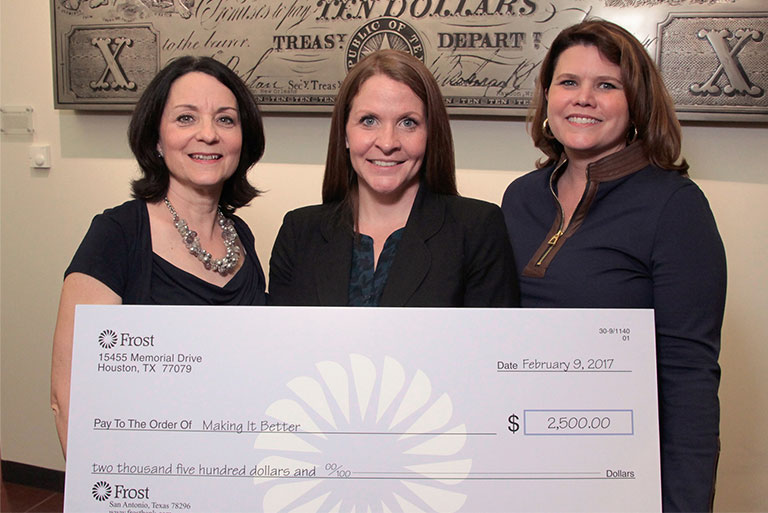 Supporting nonprofits
Whether it's education, economic development, health and human services, or the arts, we support the nonprofit organizations where our employees and customers live and work.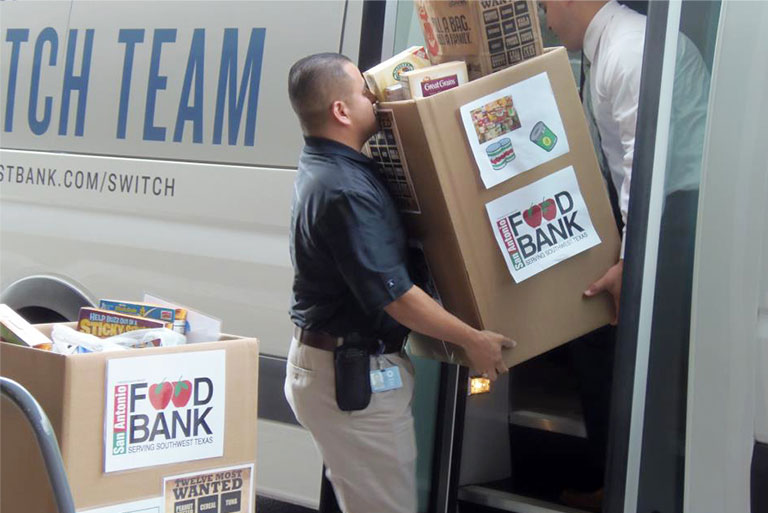 Volunteering
Through volunteer programs or independently, our employees offer their hands and hearts to mentor young people, serve on the boards of nonprofits, care for the elderly, and help with important causes.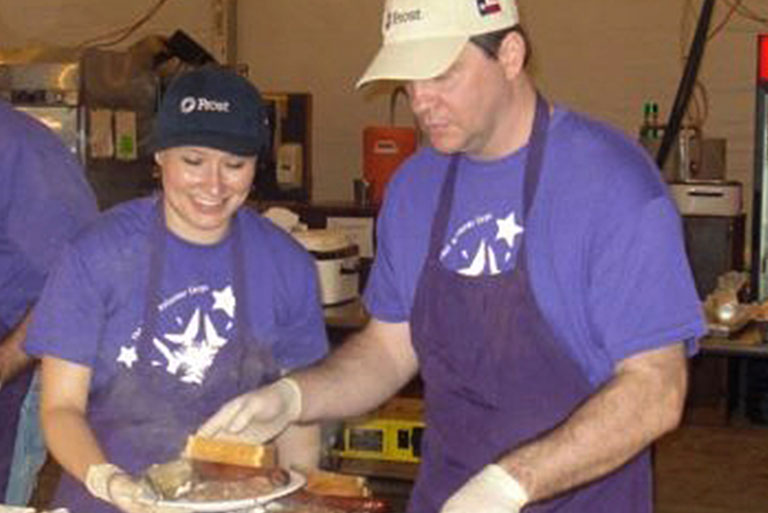 Bettering the community
We don't just open new financial centers to serve the area's financial needs, but also to play a part in bettering the community for years to come.
Community Reinvestment Act (CRA)
We're pleased to provide information on how we're meeting the credit needs of the entire community, under the Community Reinvestment Act (CRA). 
Learn more about CRA
At Frost, everything we do is aimed at making people's lives better. And for over 150 years, that commitment has steadily guided our approach to our employees, our planet and the communities we proudly serve.
Learn more about Corporate Citizenship