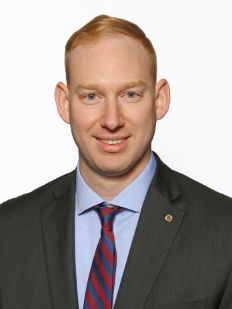 Grant joined Frost Bank, the parent company of Frost Investment Advisors, LLC, in 2014.

Grant's primary responsibilities include assisting in the research analysis for stock selection and due diligence process of our equity portfolios. Grant works closely with the Fund Managers of the Frost Value Equity Fund, Frost Growth Equity Fund and Frost Mid Cap Equity Fund.
Previously, Grant started as an analyst performing complex duties related to the analysis of risk, valuations, and performance attribution of select investment strategies managed by the Adviser.
Prior to joining the Adviser in 2016, he worked as an Associate Relationship Manager in the Commercial Lending Group for Frost Bank underwriting and structuring C&I loan requests across multiple industries. Prior to Frost, he completed an internship with the U.S. Securities and Exchange Commission, Division of Investment Management in New York City where he assisted with the compliance exams of investment advisors.
Grant earned a Bachelor of Arts degree in Psychology from the University of North Carolina at Chapel Hill (2011) and Master of Business Administration in Finance from Indiana University of Pennsylvania (2013). He is a holder of the right to use the Chartered Financial Analyst (CFA®) designation.