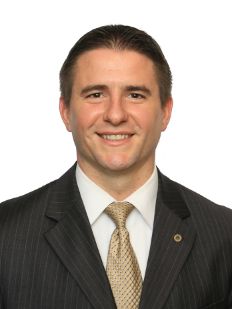 Jeff joined Frost Investment Advisors, LLC in 2017 and has over 11 years of investment experience. Primary responsibilities include co-managing FIA client relationships; and assisting in identify and acquiring new business relationships. He is also responsible for proactive calling efforts to Financial Advisors to maintain existing relationships, develop and identify new sales opportunities, and assisting in the gathering of necessary market data to assist raising and retaining assets.
Prior to joining the Adviser, Jeff worked as an Internal Wholesaler for Lord Abbett & Co. and an External Wholesaler for the Russell Investment Group, cultivating relationships with advisors and supporting their business.
Jeff earned a Bachelor of Science Degree in Personal Financial Planning from Texas Tech University, graduating with Highest Honors. Jeff is also a CERTIFIED FINANCIAL PLANNER™ professional.