Co-Chief Investment Officer, Managing Director, Director of Fixed Income and Senior Fund Manager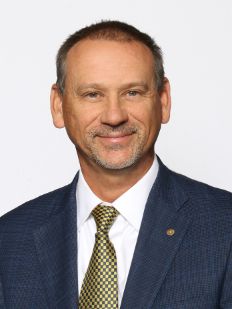 Jeffery joined Frost Bank, the parent company of Frost Investment Advisors, LLC, in 2006 and has over 18 years of investment experience. His primary responsibilities include managing the trading and analysis for all of fixed income.
Today, Jeffery draws on his experience to lead the fixed income investment strategy and oversees a team of traders and analysts in the research process. Jeffery provides thought leadership on the economy and investment climate to clients and the firm.
Prior to joining the Adviser, Jeffery served as a fixed income portfolio manager, analyst and trader at Capital One Financial Corporation for six years.
Jeffery earned a Master of Science degree in Finance from Texas A&M University and a Bachelor of Business Administration degree in Finance and Accounting from Texas A&M University – Commerce.
Read comments from Jeffery Elswick