Research Analyst & Product Specialist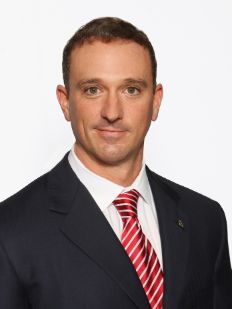 Justin Hopkins joined Frost Bank, the parent company of Frost Investment Advisors, LLC, in 2007 and has over 11 years of investment related experience.
Justin's primary responsibilities include the due diligence of our third party manager selection and process, working closely with the Adviser's Investment Committee. In addition, he is responsible for maintaining the relationships of key accounts for the Adviser.
Prior to joining the Adviser, Justin served as a representative specialist at National Financial Partners and as a mutual fund analyst, intern, part-time at Frost Bank.
Justin earned a Master of Business Administration degree and a Bachelor of Arts and Science degree from Texas State University.
Investment Management Consultants Association is the owner of the certification mark "CIMA", the service marks "Certified Investment Management Analyst℠", and "IMCA®". Use of CIMA® or Certified Investment Management Analyst℠ signifies that the user has successfully completed IMCA's initial and ongoing credentialing requirements for investment management consultants.