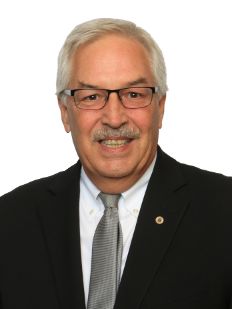 David joined Frost Bank, the parent company of Frost Investment Advisors, LLC, in 2009. He has over 26 years of investment-related experience. His primary research responsibilities include risk factor analysis, factor optimization, and allocation recommendations for traditional and alternative investment strategies.
Prior to joining the Adviser, he was a Managing Director and Portfolio Manager of Telling and Company, LLC, a small private registered investment advisor. Mr. Telling held a 20 year long term career position with Merrill Lynch Pierce Fenner and Smith serving in various capacities including branch management and in the early 2000's developed, implemented and managed the two first ETF based PIA Program portfolios. As a First Vice President, Mr. Telling retired from Merrill Lynch in 2007.
David is a regular voting member of the CFA Institute and CFA Society of San Antonio, the Texas Hedge Fund Association, an associate member of the Market Technicians Association, and a participant in the Chartered Alternative Investment Association.
He earned a Bachelor of Arts degree in Economics from the University of South Florida.
CFA® and Chartered Financial Analyst (CFA®) are trademarks owned by the CFA Institute.