Tom L. Stringfellow, CFA®, CPA, CFP®, CIC
President, Managing Director, Chief Investment Officer and Fund Co- Manager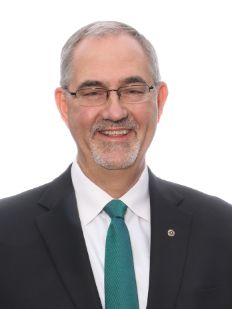 Oversees all mutual fund and institutional portfolio management activities, research, and trading for the Adviser.
Tom joined Frost Bank, the parent company of Frost Investment Advisors, LLC, in 1980. He has been active in the local and national investment community. He speaks regularly at regional investment conferences and in the past has lectured at St. Mary's University in San Antonio and the University of Texas at San Antonio. The co-author of a nationally published article about asset allocation, Tom is also a regular contributor to Frost Investment Advisors' quarterly client newsletter.
His service to a number of professional organizations has included an assignment as chairman of the Investments Committee and an appointment to the National Council, both for the American Institute of Certified Public Accountants. Also, a volunteer for the CFA Institute, Tom has served on the organization's Financial Accounting Policies Committee and as president of its San Antonio affiliate CFA Society. He is also a past president of the San Antonio Business and Economics Society, a local chapter of the National Association for Business Economics, a professional association for business economists and those who use economics in the workplace.
Tom earned a bachelor of arts degree in business administration from Texas State University (formerly Southwest Texas State University), a master of arts degree in economics from St. Mary's University and a master of business from Texas A&M University – Corpus Christi (formerly Texas A&I University). Augmenting his professional experience, Tom has earned the CERTIFIED FINANCIAL PLANNER™ certification, the Certified Public Accountant certification and the Chartered Investment Counselor designation. He is a holder of the right to use the Chartered Financial Analyst (CFA®) designation and is a member of the CFA Institute.
CFA® and Chartered Financial Analyst (CFA®) are trademarks owned by the CFA Institute.
Read comments from Tom Stringfellow