Personal Investments Online Services
With the latest technology, you and your wealth advisor gain an even deeper understanding of your entire financial picture across all types of investment accounts.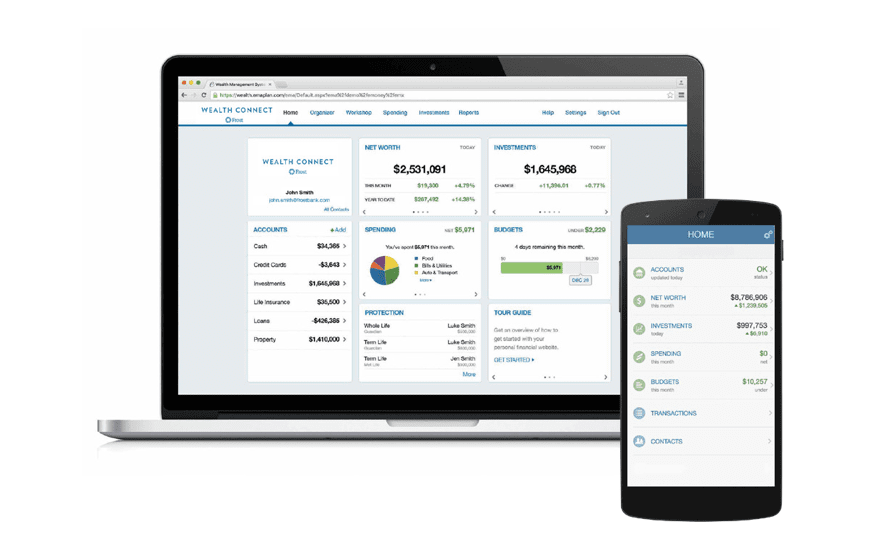 Wealth Connect
Take control of your financial future.
Wealth Connect is a collaborative financial planning tool that features advanced forecasting capabilities. With an intuitive interface, powerful integrations and multiple planning options, you can:
Forecast to ensure you're on target for goals
Aggregate all your financial accounts in one place
Monitor your daily financial progress
Access your accounts 24/7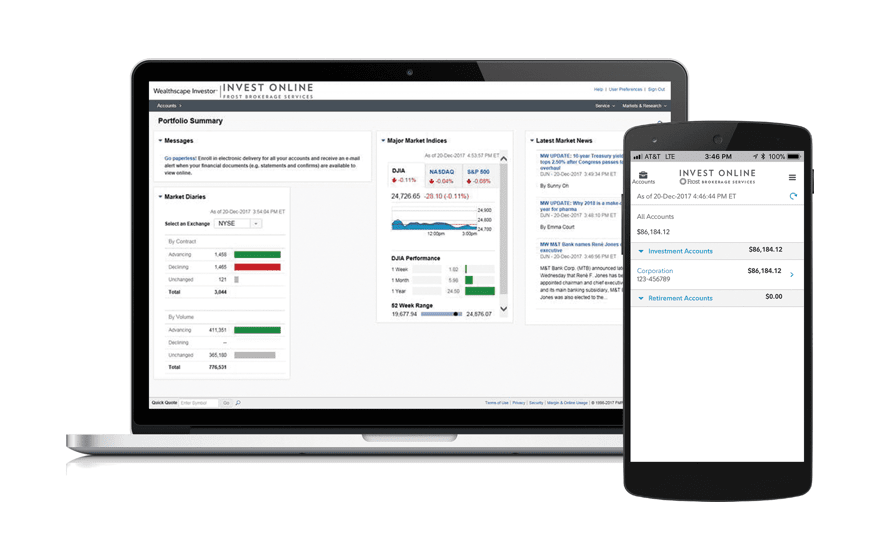 Invest Online
Stay connected to your brokerage and managed accounts.

Invest Online allows you to easily access and manage all of your Frost brokerage and managed accounts* in one place. Here are just a few things you can do:
Access your accounts and receive real-time order status updates
Gain insight into market events including profile reports, dynamic analytics and economic overviews
Instant trading access on brokerage accounts
Move cash between your brokerage and bank accounts
Access account history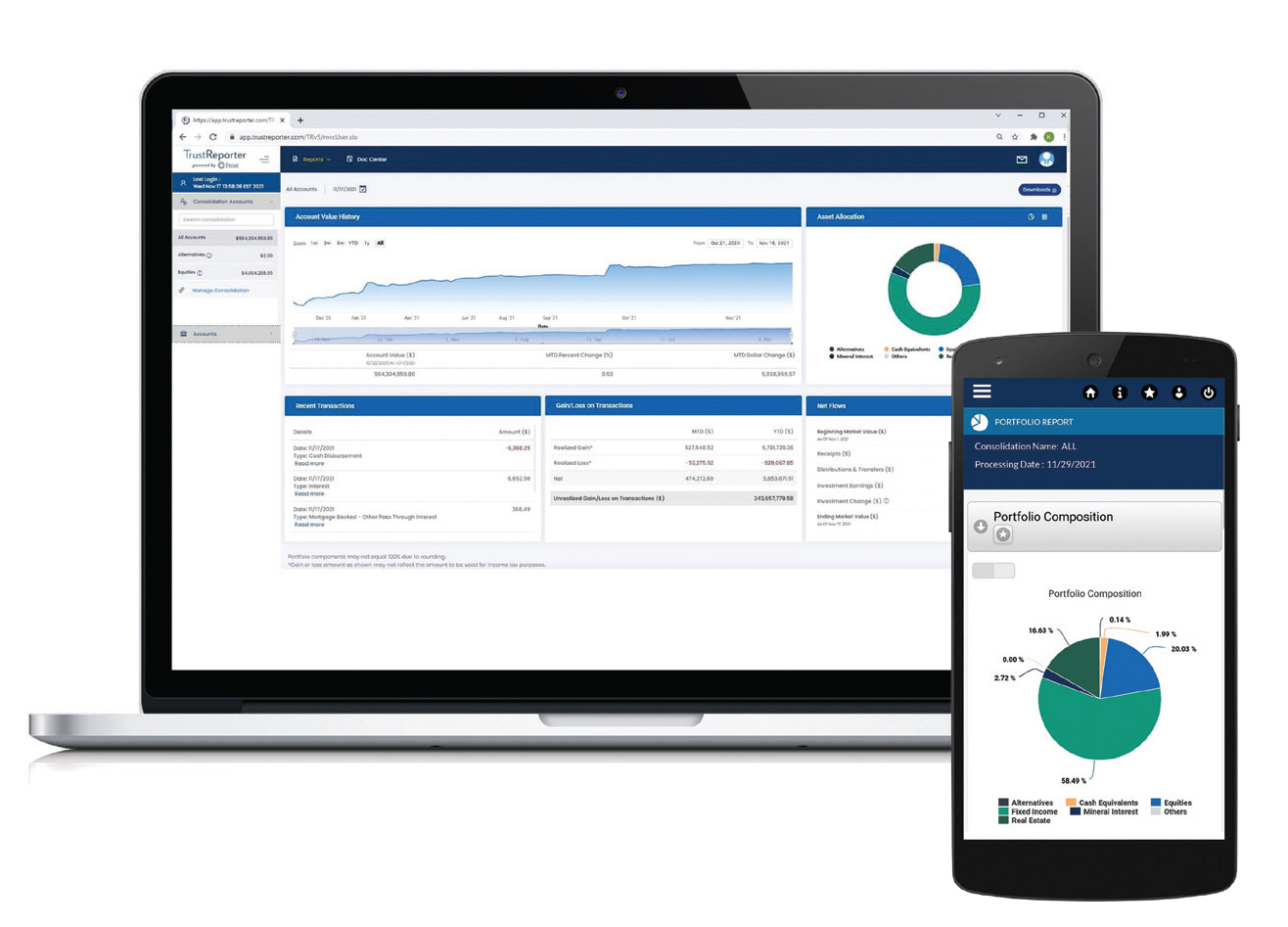 TrustReporter Powered by Frost
A secure and easy-to-use tool connecting you to your investment and trust account information.

TrustReporter allows you to securely view, print and download your investment and trust account information online.** This system offers the ability to:
Get an overview of your full portfolio or specific holdings
See beginning to ending market values
View allocation percentages
Search and monitor your transactions
View your tax lots
Access your account statements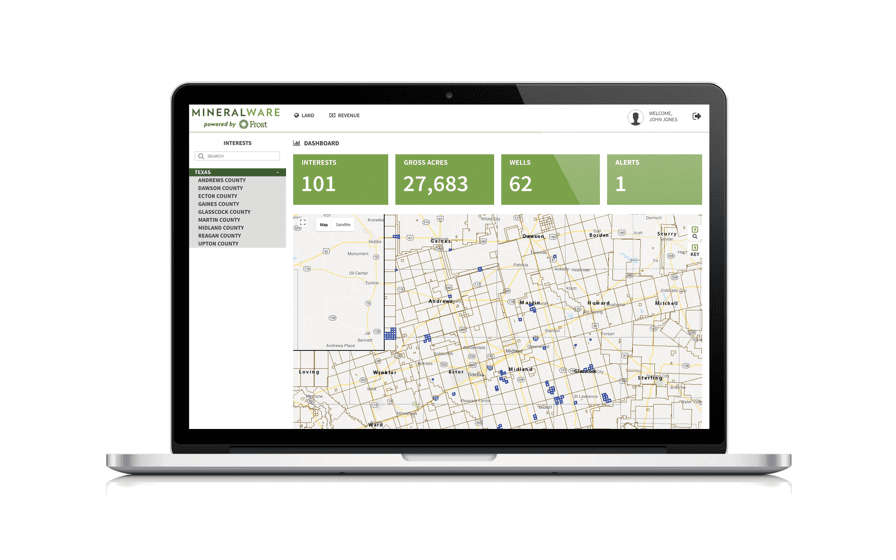 MineralWare Powered by Frost
Drill into the details of your mineral assets.
With our mineral asset management services, we offer a dynamic mineral management software, MineralWare powered by Frost, offering increased visibility into your mineral assets.
Track your mapped assets and associated deed and lease documents all in one place with the Geographic Information System (GIS)
See activity on acreage surrounding your mineral assets
Link to the Texas Railroad Commission website for permits, plats, completion information and production details
View the U.S. Lease Price Report by county
To sign up for any Personal Investments Online Services, contact your Frost wealth advisor.
Let's start building your financial plan together. There's no pressure, no obligation and no charge to you.
REQUEST CALL