More than just a banker. An advocate.
With a Frost private banker in your corner, you get a seasoned professional to help manage your financial life. Our private bankers average over 21 years of financial experience and hold qualifications such as Certified Wealth Strategist®, Certified Financial Planner™, Certified Public Accountant and Master of Business Administration. But our most important qualification is our ability to listen. We get to know you. Your family. Your financial team. Your lifestyle.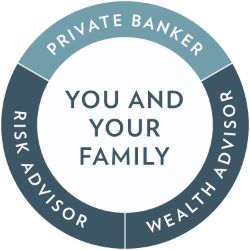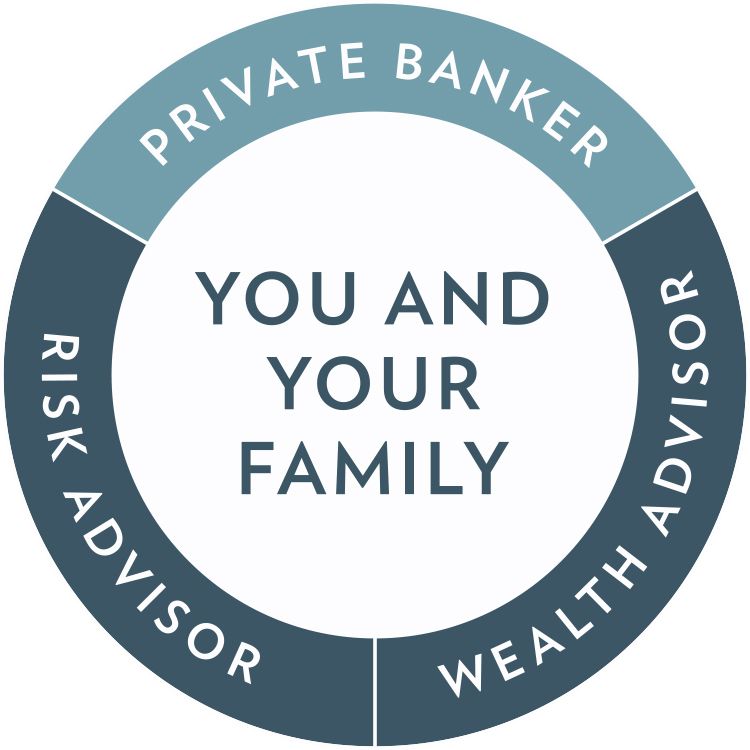 We Build a Team Around You.
Instead of thinking about your finances in distinct categories, we approach them as parts of a whole. Your private banker will collaborate closely with Frost's specialists in insurance and investments, as well as with your CPAs, attorneys and other advisors to help you meet your goals.
Our Tried-and-True Approach to Financial Planning.
DISCOVER
Our consultative approach always starts with listening. It's how we get a clear understanding of your financial goals and the values that drive you.
DEVELOP
Your private banker will collaborate with Frost's experienced specialists in insurance and investments, as well as with your entire financial team.
ASSESS
We prioritize your financial goals and identify the gap between where you are now and where it is you want to go.
IMPLEMENT
We develop a tailored plan and unique combination of services to help protect your current lifestyle, grow your wealth and reach your future goals.
MONITOR AND ADAPT
We schedule routine checkups to assess where you are, provide guidance and adapt your plan to meet evolving goals and priorities.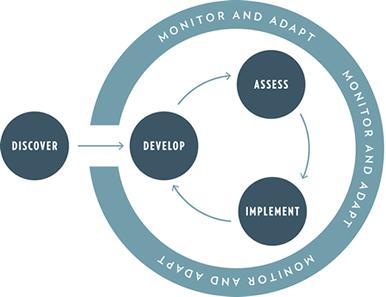 Your Entire Financial Life Under One Roof.
Your Frost private banker gives you a single point of contact to a full suite of financial products and services.
BANKING AND LENDING
We offer a range of banking and lending products for all your financial needs, including:
Checking and money market accounts
Certificates of deposit
Personal lines of credit
Securities-based lending
Home equity loans and lines of credit
Home improvement loans
Purchase money second loans
Lot loans
Practice and partnership buy-in loans
Foreign exchange
Auto, boat, aircraft and recreational vehicle loans
Commercial and small business banking
Treasury management services
Convenience of over 130 locations and 1,200+ ATMs across Texas
With a private banker, you get an advocate for your financial life offering accessibility, convenience and a depth of knowledge capable of helping you with all your financial needs. To reward clients who entrust us with significant balances, we offer the Frost Premium Account to accompany your private banking relationship.

With this account, there is no monthly service charge when you maintain $250,000 in combined average daily balances of personal deposit and qualified investment accounts* you own. There are also no charges for Frost ATMs, wires, overdrafts, online banking services and miscellaneous fees. We also offer free bank stock checks with this account.
See all the account features and fees.
We're Here for You
We look forward to talking with you about your family, your current financial situation, short-term goals and dreams for the future. We're committed to long-term relationships and we look forward to starting one with you.