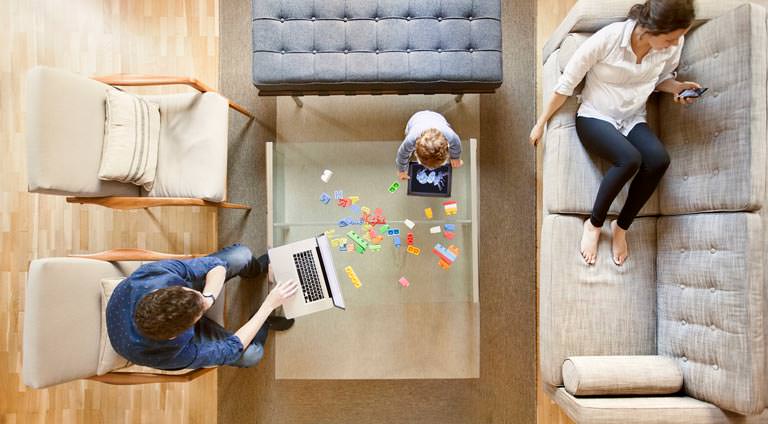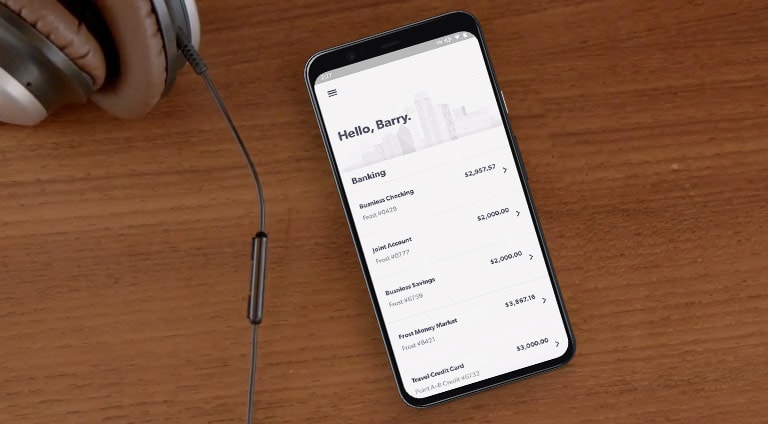 Our Philosophy on Innovation:
Technology with a Human Side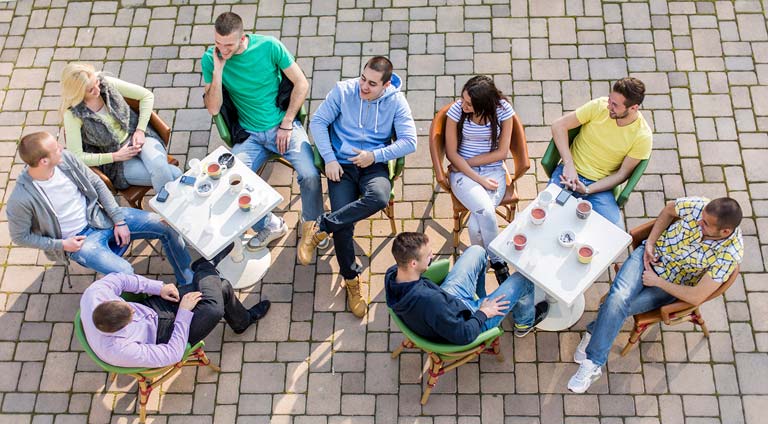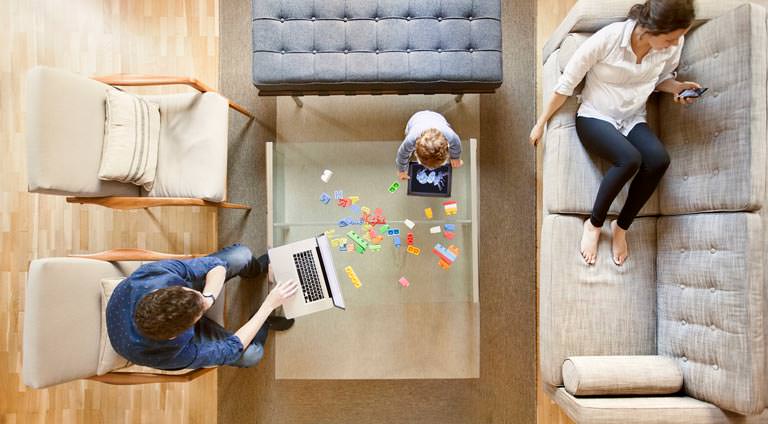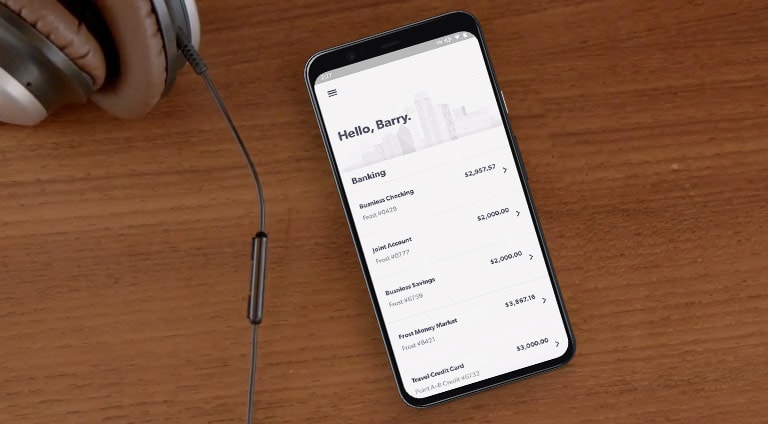 home
/ technology
Expect banking technology that's powerfully simple
For Personal
Frost App
Deposit checks, send money, login with fingerprint and more.
Online Banking
Pay bills, set up fraud alerts, transfer money and more.
For Business
Online Banking for Business
Control user access, pay employees and vendors, view deposited checks and more.
Frost Connect
Simplify how your business manages its cash flow with our secure online portal.
Frost App
Deposit checks, see all your business finances, send money and more.
Enjoy a better way of banking with our latest innovations
Dark mode
On
| For Personal and Business
Designed to reduce eye strain and save your battery life, Dark Mode offers a fresh look on a familiar experience. It's just another way we're making banking with Frost better for you.
Known Caller
On
| For Personal and Business
We're proud to have a human answer the phone 24/7, and now speaking to them is even easier. With our Known Caller feature, every time you call from within the Frost App we'll know it's you without asking loads of security questions. Making sure we can help you, right when you need it.
Available on iOS and Android.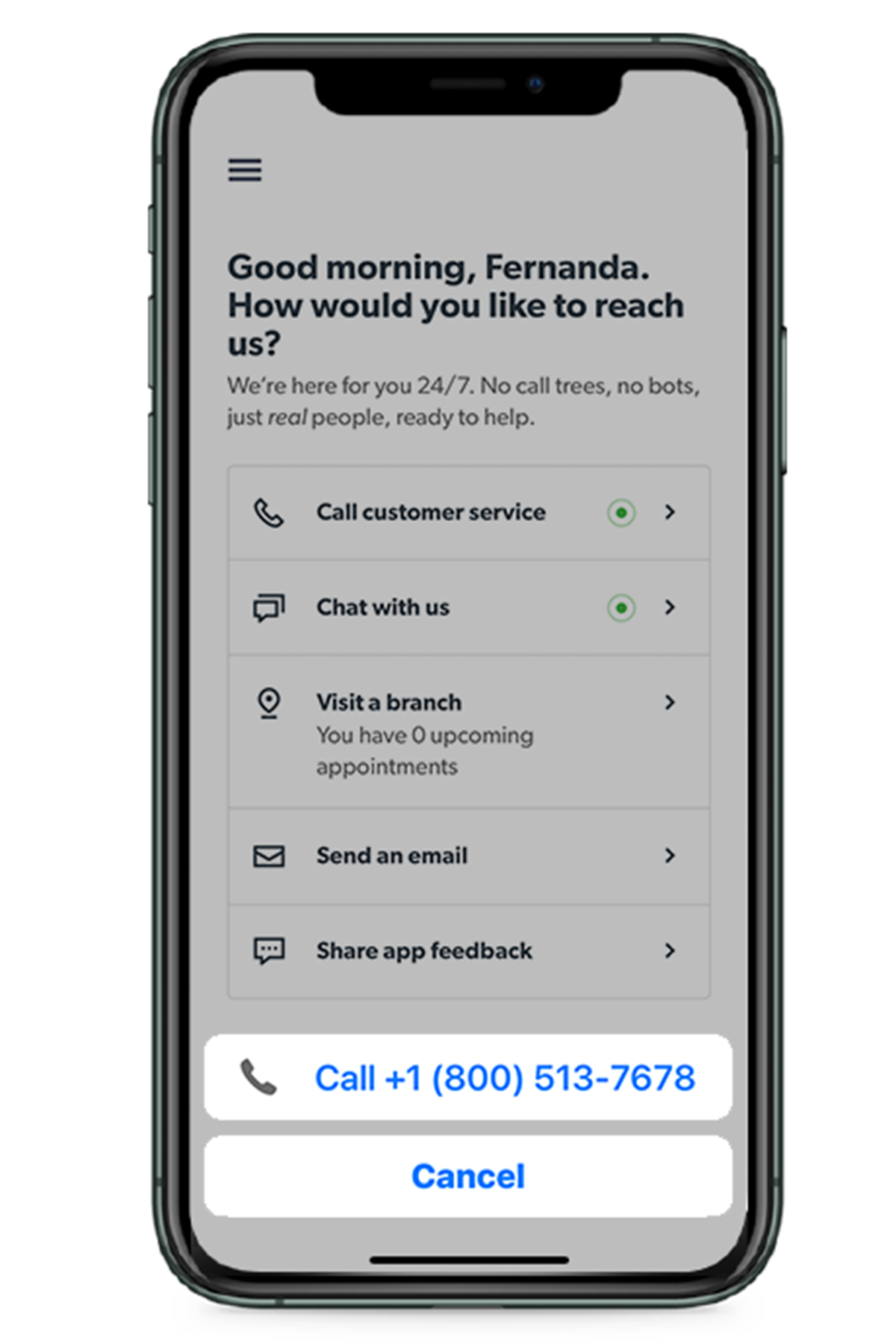 Send and Receive Money with Zelle®
On
| For Personal
It's easier than ever to split the bill for dinner, pay the babysitter or settle up after a road trip. With just a mobile number or email, you can send money in minutes to almost anyone in the U.S.
Explore Zelle®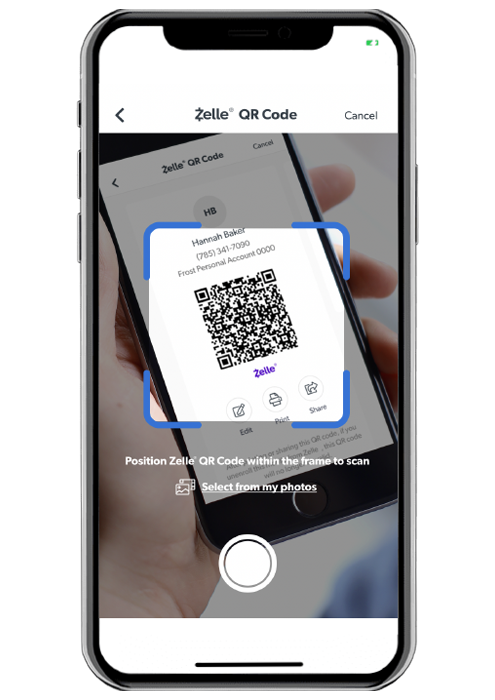 Change your PIN with ease right in the Frost App
On
| For Personal and Business
Next time you need to change the PIN on your Frost Debit Card, you can do it right in the app — you don't have to sit down at your desktop or call customer service. Just log into the Frost App, go to Cards > Change PIN, and make the change.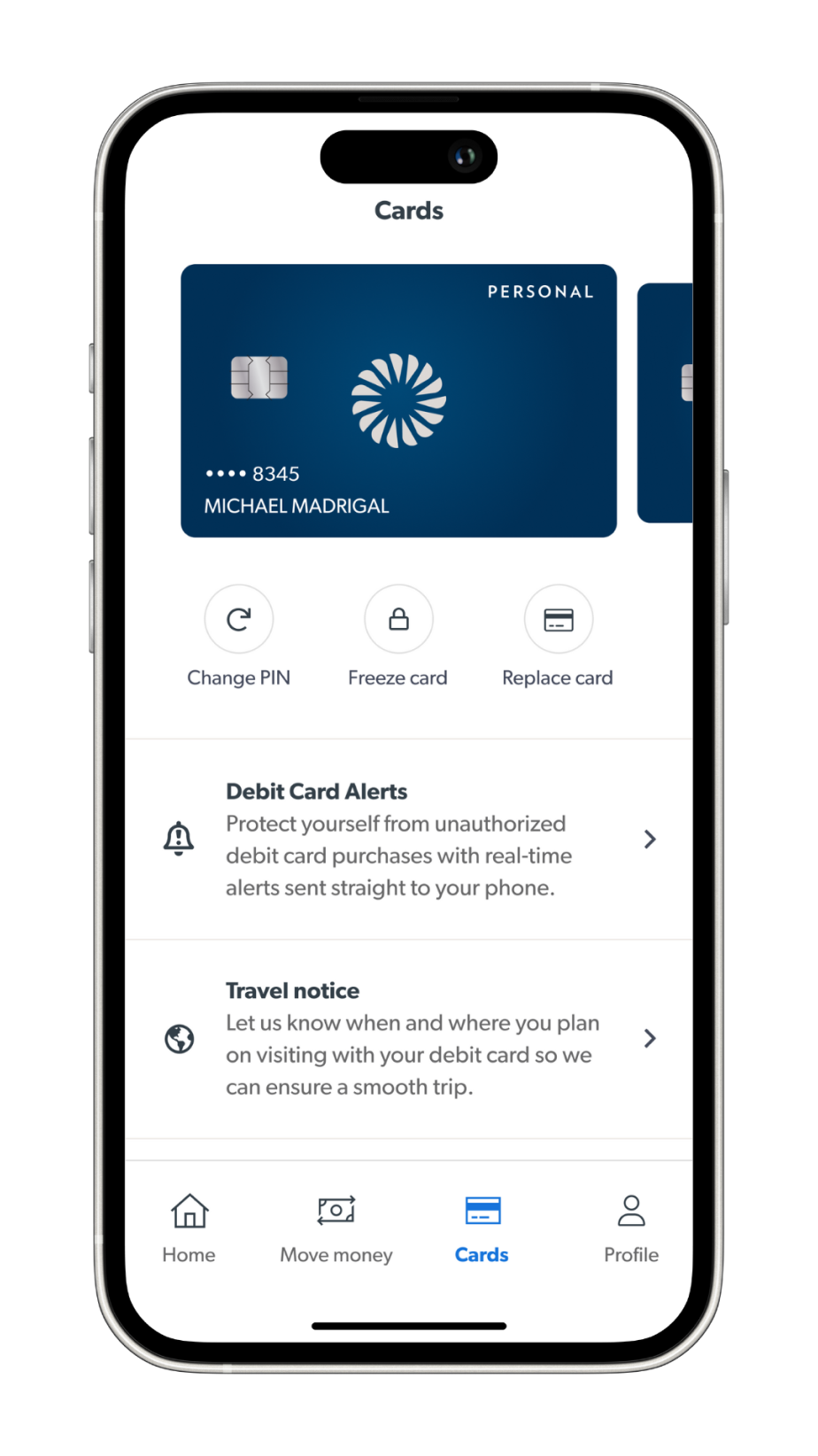 Biometric Login
On
| For Personal and Business
A quick glance or the touch of a finger is all it takes to log in to the Frost App. This feature uses the latest biometric technology to create a more secure, more convenient way to access all your banking needs on the go.
Available on iOS and Android.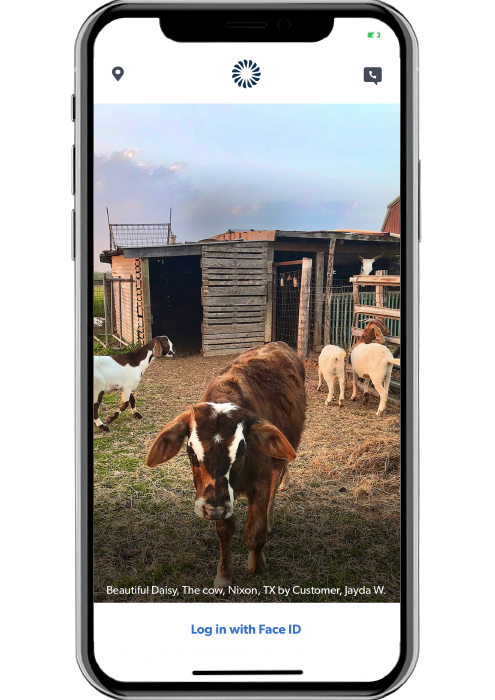 Digital Wallet
For Personal
No need to take your debit card out of your wallet. Simply make purchases using your smartphone, tablet or wearable — in stores, in apps and online. And because a device-specific number and unique transaction code is used, it's an even safer way to pay.
Available on Apple Pay, Google Pay, and Samsung Pay.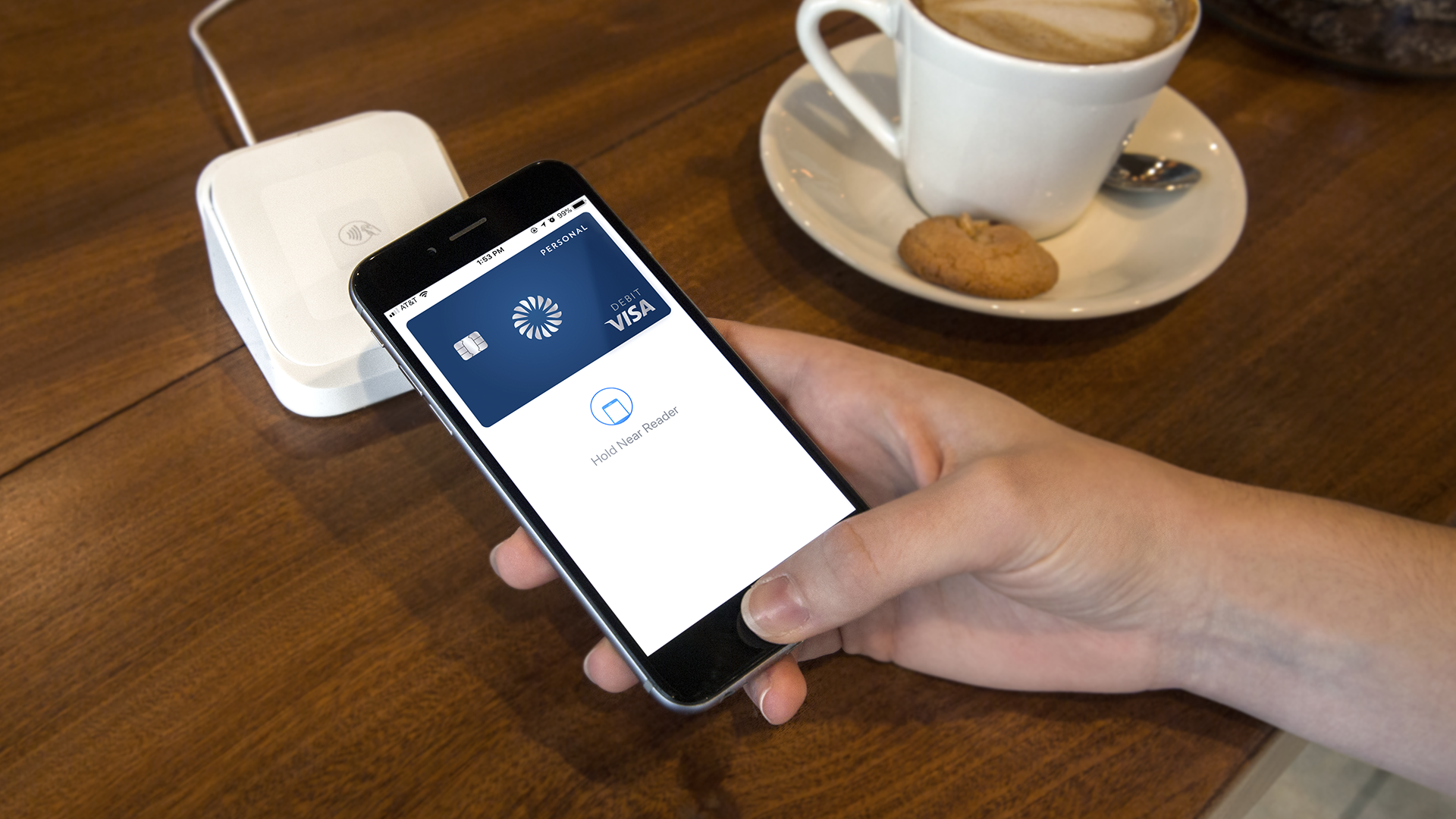 Get all the features you expect from a bank, and then some.
Deposit Checks Anywhere
Deposit up to $25,000 daily with your phone's camera

Pay Bills on the Go
Pay your bills at home or on the road with a few simple steps

See Latest Account Activity
Get your latest balances and transaction details

Account aggregation with Plaid
See all your accounts in one place

Keeping Your Money Safe
Rest assured, we prioritize your money's security and provide you with the necessary tools.
Digital fraud prevention
At Frost, keeping your information secure is our top priority. Here are a few tips to protect yourself from fraud.
Frost will never ask you to send money to anyone.

We will not reach out to you via phone or text messages to request a security code.
If you're ever asked for money or a code, beware - it's likely a fraudulence scheme.
Learn more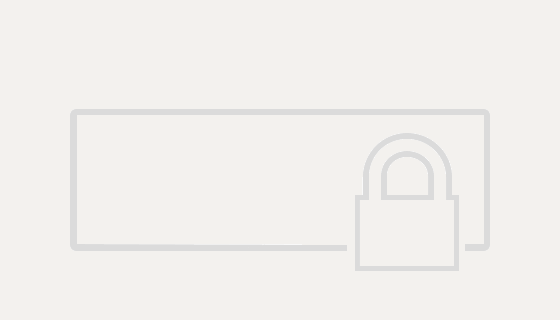 Best Bank in Texas. So glad we now have internet banking and now never have to use any bank but Frost.
I was pleasantly surprised to find the Frost banking app feels solid, smooth and quick, looks clean and modern, and is very user friendly.
Words cannot describe how convenient and useful it (Frost App) is.
Ready to open a personal checking account online?
We'll take care of everything to make it easy to open your checking account with Frost. Have these things handy.
Open Checking Accounts
Social Security Number
We're required by federal law to collect your SSN.
Goverment-Issued Photo ID
This can be a driver's license, state ID or U.S. military ID.
Minimum Opening Deposit
You'll need to make an initial deposit of $25 or more.