Frost App for Apple Watch®
Access your finances in no time flat
With the Frost App for Apple Watch, it's easy to view your account balances and last 20 transactions.
And there's no need to log in each time, so you can access your account instantly.
Log in automatically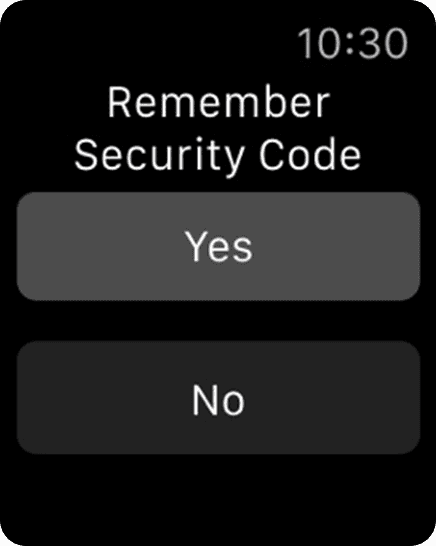 See account balances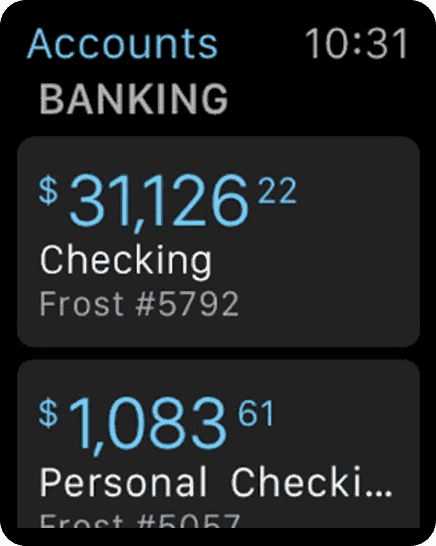 View last 20 transactions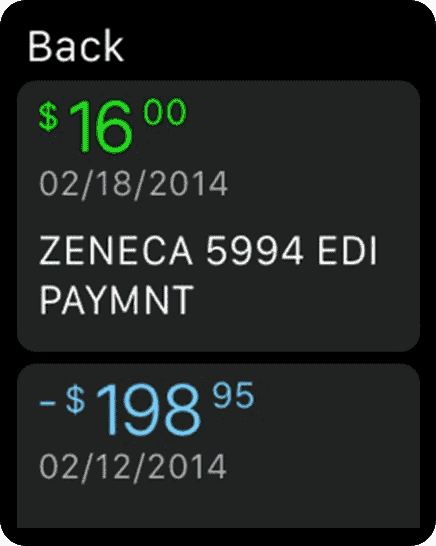 Expect us to keep innovating
At Frost, we're dedicated to making banking better, and the Frost App for Apple Watch is just the latest example. But we can only get better by listening to you. So, if you have any ideas, requests or questions, we're here for you 24/7.