Meet new ways to make ends meet.
Sometimes your account balance can't wait until Friday. Or you need a little understanding when you're in a bind. We get it. Just set up direct deposit into your personal checking account to get paid up to two days earlier. Plus, don't worry about fees if you overdraw your Frost Personal or Plus Account by $100 or less.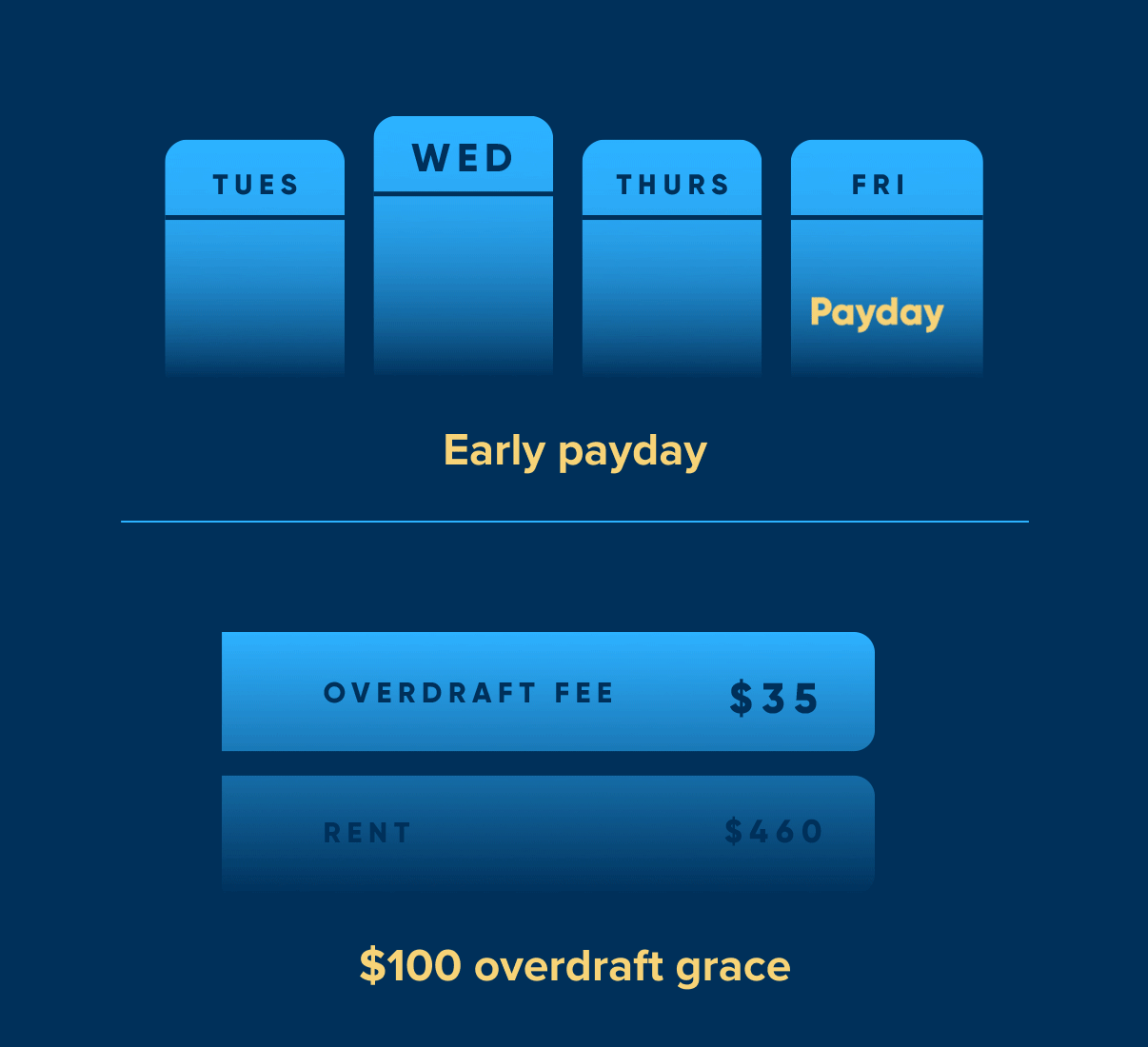 Early payday
We're making direct deposits available earlier in any Frost personal checking account. No restrictions, just your money in hand up to 48 hours sooner. That includes payroll, tax refunds, Social Security, teacher's retirement or unemployment, too.
$100 overdraft grace
Stress less about overdrawing your Frost Personal or Plus Account. We'll take care of any "oops, I really thought I got paid yesterday" overdraft fees if you overdraft your account by $100 or less.
Don't worry - qualifying is simple.
If you have a direct deposit set up to go into any Frost personal checking account*, you're qualified to get those funds up to two days early. It'll happen automatically. The timing of your direct deposit is based on the payer's payment instruction. For example, some instructions are sent one day early instead of two.
And you're automatically enrolled in our $100 overdraft grace feature if you have a Frost Personal or Plus Account under our standard overdraft courtesy program.
*Direct deposits into a Frost Personal Savings or Money Market Account do not qualify for early access.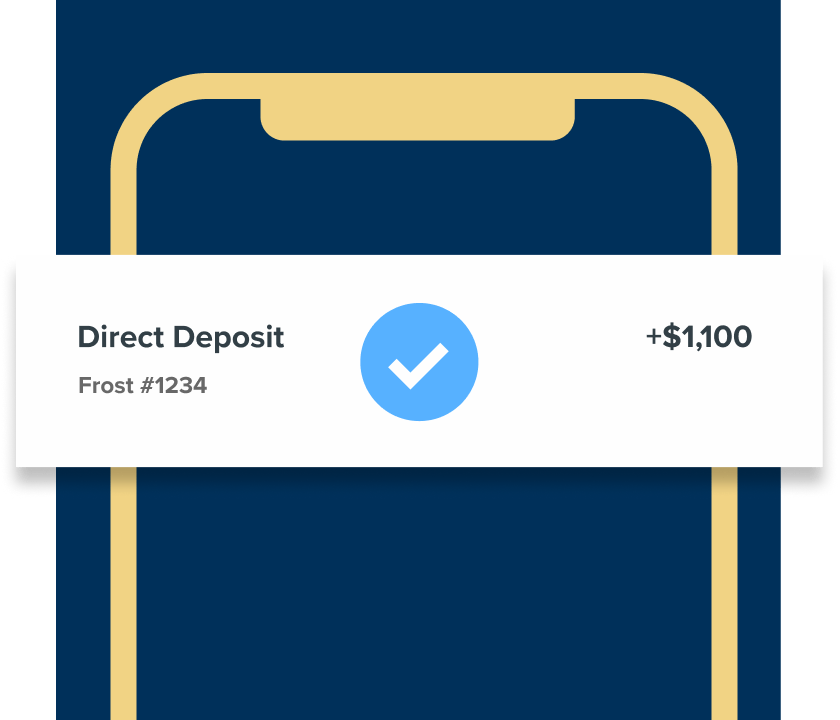 Don't have direct deposit?
Print and fill out our Switch Direct Deposit form, then give it to the company making your direct deposit. For payroll direct deposit, you should give the completed form to your Human Resources contact.
Employer doesn't offer direct deposit?
Have them call us at (800) 513-7678 to discuss how we can help them with payment processing. Then, once you and your employer are set up for direct deposit, you'll automatically qualify to receive direct deposits up to two days sooner.
Even more account features to help you stay on top of your finances, hassle-free.
Plenty of ways to get to your money.
With the largest ATM network in Texas, you can enjoy fee-free ATM withdrawals from more than 1,700 locations. Get cash at
H-E-B or Circle K wherever you go across the state, and in Walgreens and CVS stores in Dallas and Tarrant County. Plus, with over 90 motor bank drive throughs, and 150+ financial centers, it's easy to find Frost nearby.
Fast access to mobile deposits.
Snap a photo by 9 pm CT to have access to deposited checks, generally by the next business day.