Be prepared to meet your goals and plan for the unexpected.
The Frost Savings Account is the perfect way to start building good savings habits. It's a safe place for an emergency fund or to begin bucketing funds as you're saving for different goals. Plus, when you deposit or transfer as little as $10 into your savings each month, you won't pay a monthly service charge. Also, we've raised our interest rates to some of the highest in the industry. It's just a little way we say kudos for being great savers.
---
Enjoy higher interest rates with Frost.
Frost

Annual Percentage Yield (APY)

Bank of America

Annual Percentage Yield (APY)

Chase

Annual Percentage Yield (APY)

Wells Fargo

Annual Percentage Yield (APY)

All Balances

0.28%

0.01%

0.01%

0.01%
Data for Frost Bank provided by Frost Bank
Frost Annual Percentage Yield effective as of 10/01/2022. Fees could reduce the earnings on the account.
The interest rate and annual percentage yield may change at any time at our discretion.
Data for Bank of America, Chase, and Wells Fargo provided by:



Information effective 09/28/2022
$3.50
Options to waive monthly service charge:

Maintain a $300 minimum daily balance in this account
OR make monthly deposits to this account totaling $10 or more
OR one account owner is under age 25
OR own a Frost Plus Account or Frost Premium Account
Additional Features
Can be used as overdraft protection for your checking account
Most check deposits will be available the next business day
Transfer money to and from your account online
Unlimited withdrawals and transfers. You are allowed two free withdrawals per month. There will be a $3.00 savings withdrawal fee for each additional withdrawal over two per month.
---
Here are a few ways to put your Frost Savings Account to good use.
The funds you deposit here stay liquid so you can access your money to do things like:

Cover auto repairs

Take on house projects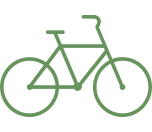 Pay cash for that bike you've been eyeing
Ready to open an account?
Ready to open an account?
Current Frost Customers
Open your Frost Savings Account online:
Log in to Frost Online Banking
Click on Open New Account
Follow the steps and start saving
Still not sure which is the best account for you?
We've put some key details into an easy-to-use chart.
---
If you'd like to talk through the options, a Frost Banker is just a phone call away.