Home Equity Lines of Credit
Access to the money you need, when you need it.
A Frost Home Equity Line of Credit is a revolving line of credit. If you have equity in your home, you can use it as collateral to secure funds for almost anything you need. Our competitive draw terms mean you'll have the flexibility to borrow more at one time. You'll only pay interest on the amount you use, plus, you'll be borrowing at a lower interest rate than most personal loans or credit cards.
Many people use a Home Equity Line of Credit to: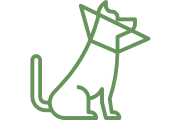 Manage unexpected expenses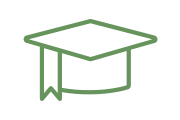 Pay for education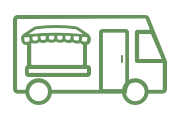 Start a business
Account Details
Your Frost Home Equity Line of Credit allows you to borrow from $8,000 up to 80% of the value of your homestead property that is owner-occupied.
You'll also get:
A 0.25% discount with automatic payment from your Frost Checking or Savings account (except on first liens that are $250,000 and greater)
Competitive variable rates typically lower than most other types of loans
A minimum rate of *9.15%, maximum 18% APR
A potential tax deduction on the interest you pay, if you use your loan for qualifying home improvements. Consult your tax advisor for details
The $15 monthly service charge waived on a new Frost Plus Account
When approved, you can close your loan at any Frost financial center (unless your loan is over $500,000). A Frost personal deposit account is required at time of closing. Subject property must be located in Texas.
*This rate includes a 0.25% rate discount with automatic payments from a Frost Checking or Savings account. No discount for first liens.
Annual Percentage Rate is variable and effective as of 12/03/2023.
Terms to know:
Equity: The difference between your home's fair market value and the outstanding balance of all liens on that home.
Collateral: Something you're pledging as security for repayment of a loan.
Draw period: The length of time you have to use the available funds.
Interest-only loan: For the first 10 years of the term you'll make interest-only payments, and pay off the principal balance in the last 10 years of the term.
Loan Term: The Home Equity Line of Credit is a 20-year term, meaning you'll have 20 years to pay off the principal plus interest.
View our list of Frost Registered Mortgage Loan Originators for Home Equity Loans, Home Equity Lines of Credit and Home Improvement Loan products.
Borrowing from Frost means: