Finance a home improvement project.
We offer two types of Frost Home Improvement Loans—one that uses your home as collateral, and one that doesn't. No matter which loan type is right for you, our lending team has an extensive vendor network and can refer you to trusted contractors, builders and more.
---
Many people use a Home Improvement Loan to: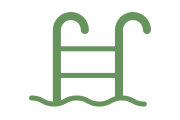 Install a pool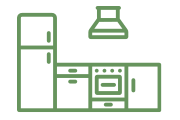 Renovate your kitchen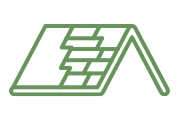 Repair your roof
Your Frost Home Improvement Loan provides a higher loan value than a standard home equity loan, with competitive rates.
You'll also get:
A Frost specialist to help you navigate this unique lending product
Rate discount of 0.25% available with automatic payment from a Frost Checking or Savings account (first liens do not qualify)
The option to finance 100% of your home improvement costs, if the mortgage balance plus the home improvements don't exceed 90% of the property's market value
The $15 monthly service charge waived on a new Frost Plus Account
Competitive rates and terms
View our list of Frost Registered Mortgage Loan Originators for Home Equity Loans, Home Equity Lines of Credit and Home Improvement Loan products.
Use your homestead property or second home as collateral and require a licensed contractor to complete your projects. This kind of loan puts a lien on your property, but typically allows you to borrow more for bigger projects, starting at $2,000.
| AMOUNT/TERM/LTV (LOAN TO VALUE) | ANNUAL PERCENTAGE RATE (APR) |
| --- | --- |
| $2,000 – $20,000 (2nd Lien) / 15 years / 90.01% to 100% LTV | 5.49% |
| $2,000 or greater (2nd Lien) / 15 years / 90% LTV | 4.99% |
| $2,000 or greater (2nd Lien) / 20 years / 90% LTV | 5.24% |
| $50,001 or greater (2nd lien) | 4.74% |
| $50,001 or greater (2nd lien) | 4.99% |
Unsecured
Unsecured loans require a construction bid or documentation of materials to be purchased but do not add a lien to your property. An unsecured loan is great for those who are handy and plan to take on the labor themselves, as a contractor isn't required. You can borrow what you need, from $500-$10,000.
| AMOUNT/TERM | ANNUAL PERCENTAGE RATE (APR) |
| --- | --- |
| $500 – $10,000/Up to 5 years | 8.24% |
Terms to know:
Collateral: Something you're pledging as security for repayment of a loan.
Lien: A legal claim on your property to secure the payment of debt.
Borrowing from Frost means:
No legal fees
No prepayment penalties
Need to log back in and finish an application?