---
Desktop & Tablet
Take control of your finances and manage your banking accounts on your own time.
---
Receive real-time debit card alerts

Real-time alerts are sent straight to your phone, keeping you a step ahead of fraud. And because they're personalized, you can set them up to monitor things like online purchases, out-of-country transactions or pay-at-the-pump transactions.
Learn more about Debit Card Alerts

---

View deposited checks

View images of cleared checks and deposit slips.

---

Transfer money anywhere in the U.S.

Transfer funds between your Frost account and accounts at other banks in the U.S. and schedule one-time or recurring transfers.

---

Receive email alerts

Set up alerts for everything from low balances to unusual activity.

---

Pay your bills

Pay your bills with a few simple steps.

---

View and save check images

View and save images of cleared checked and deposit slips.

---

Access your statements

View, print and save official account and tax statements for the current year and prior seven years.

---

Add memos for your records

Create memos for your deposits and cleared checks.

---

Open personal accounts in no time

Open a savings, money market, or CD account online, in a just a few steps.

---

Download transaction history

Export transactions to track a budget for a project, create an invoice or keep track of spending at your favorite store.

---

Make a loan payment

Transfer funds immediately from your checking or savings account to your loan account.

---

See real-time account activity

Get up-to-the-minute balances and transaction information and search 18 months of transaction history.

Secure login

128-bit SSL encryption protects your financial information.

Advanced search

Filter your transactions and memos using keywords. You can also search by merchant, type of account activity, amount, date and/or check number.

Plaid Exchange

View a list of Plaid-connected financial institutions and apps. If you change your mind about any or all of them - easily cancel their access.

Manage Account connections

Securely link your accounts from other financial institutions to view all of your finances in one place.

Link External Accounts

Tap the information icon to view your account and routing number.
Keep up with your running balance.
Get up-to-the-minute transaction information.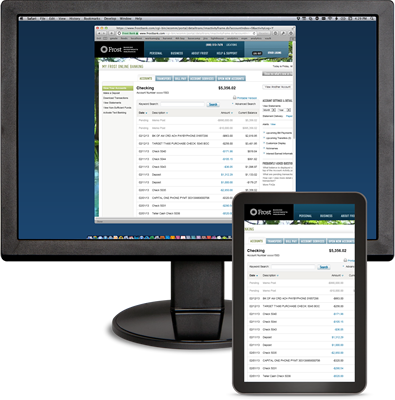 ---
Get help and support